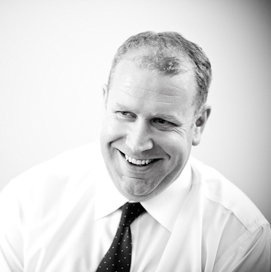 Education
MB ChB, FRCS Ed, FRCS (Tr & Orth)
Specialities
Hip Surgery, Trauma Surgery
Areas of Interest
Primary and Complex Primary Total Hip replacement., Revision Total Hip Replacement surgery., Hip replacement in the young adult and in patients who have suffered with childhood disorders affecting the hip such as CDH, SUFE and Perthes disease., Investigation and treatment of painful Metal on Metal hip replacements.
About
Mr Michael O'Connor is a specialist Hip Surgeon with 16 years of experience as a consultant performing hip surgery at BMI The Alexandra Hospital and Stepping Hill Hospital, Stockport.
Mr O'Connor qualified in medicine at Manchester University in 1989. He trained in the Manchester and Merseyside regions, obtaining his Fellowship of the Royal College of Surgeons of Edinburgh in 1994 and his FRCS (Tr & Orth) in 2001. His training included a 12 month fellowship in hip and knee replacement surgery at Wrightington Hospital. He then moved to Stockport in 2003 as a Consultant in Trauma and Orthopaedic Surgery specialising in hip and knee surgery.
In the last 16 years Mr O'Connor and his colleagues have developed the very busy and successful Stockport Hip Unit which performs large numbers of primary hip replacements each year with a low revision and low infection rate.
Mr O'Connor specialises in primary hip replacement with particular interest in hip arthritis in the young adult. He also performs complex primary hip replacement in patients who have had childhood disorders of the hip including SUFE, Perthes disease, CDH hip dysplasia, or in patients who have had previous trauma or surgery to the hip. He uses bone grafting techniques to reconstruct acetabular defects and has experience the use of newer techniques using trabecular metal augments. He also has a wide experience of performing revision hip surgery and is experienced in the investigation and revision of painful or failing metal on metal hip replacements. He is comfortable using both cemented and uncemented implants and matches the best implants available to the patients' needs, anatomy and bone quality.
Mr O'Connor is part of a team of hip surgeons who regularly meet to discuss complex or interesting cases and share results.
Mr O'Connor is the Clinical Director of the department of Trauma & Orthopaedics at Stockport NHS Foundation Trust and for many years, was the Orthopaedic clinical lead for hip fracture patients within the Trust. He is also one of the North West region clinical co-ordinators for the National Joint Registry.
The National Joint Registry shows that Mr O'Connor has a revision rate for his primary hip replacements that is well below the national average.
Practice Locations
Alexandra BMI Hospital, Cheadle
-
01614957788
Spire Manchester Hospital
-
01614957788
Secretary Information
Kate Garlick

[javascript protected email address]

01614957788