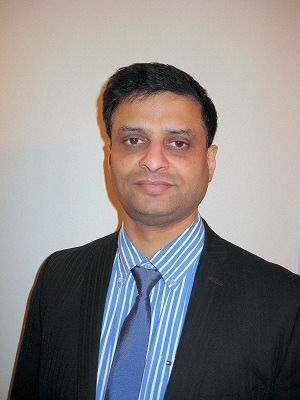 Education
Dip SEM, FRCS, MSc(Trauma) MS (Orth) FRCS (Orth)
Specialities
Hip, Knee
Areas of Interest
Hip Arthroscopy, Knee Arthroscopy, Knee Replacement, Hip Replacement, Arthroplasty, Ligament reconstruction including anterior cruciate ligament (ACL), Revision Hip and Knee Replacements, Unicondylar and Patellofemoral (Partial) Knee replacements, Cartilage Surgery, Meniscal Repair, Meniscus Repair, Knee Pain, Hip Pain, Arthritis of the Knee and Hip, Labral Tear Surgery, Hip Impingement, Complex Revision Surgery, Hip Revision Surgery, Knee Revision Surgery, Bespoke/Custom Knee Replacements, Joint Injections, PRP Injections, Sports Injuries, General Trauma, Young Adult Hip Problems, Groin Pain
About
Mr Kumar is currently working as a Consultant Orthopaedic Surgeon at the University hospital of South Manchester (Wythenshawe Hospital). He completed his higher surgical training in Trauma and Orthopaedics on Manchester rotation and then went to Toronto for a fellowship in Lower Limb Arthroplasty for six months, where he gained experience in Uncemented Hip Arthroplasty and Revision Surgery.
He then returned to join another fellowship at the University Hospitals of Leicester gaining extensive experience in Lower Limb Arthroplasty and soft tissue surgery of the Knee, before joining Wythenshawe hospital in Manchester in September 2007.
Mr Kumar was awarded Travelling Fellowship by The Royal College of Physicians and Surgeons of Glasgow and John Charnley Trust for Fellowship in Canada. Mr Kumar has published over 35 papers in different Orthopaedic journals and remains committed to teaching of medical students and training of Orthopaedic trainees.