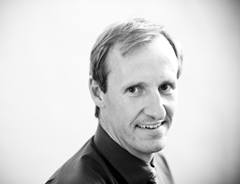 Education
MB ChB MD FRCS(Orth)
Specialities
Hand & Wrist, Shoulder & Elbow
Areas of Interest
Carpal tunnel syndrome, Trigger finger, Dupuytrens disease/contracture, Ganglions, Cysts, Base of thumb arthritis, Hand injuries & fractures, Scaphoid fractures, Wrist fractures and injuries, Osteoarthritis & rheumatoid arthritis, Hand & wrist surgery, Sports injuries to the hand and wrist, ulna nerve entrapment
About
Steve has been a Consultant Orthopaedic and Trauma surgeon since 1994, with a current NHS practice at Stepping Hill Hospital in Stockport, having moved from Trafford General Hospital in 2002. He graduated from Manchester University in 1982, followed by orthopaedic training within the North West region including a trauma fellowship in Seattle, USA. He also undertook a specialist hand surgery fellowship at Wrightington Hospital in 1993 before being appointed to a Consultant post. Steve was previously the clinical director of the trauma and orthopaedic department at Stepping Hill, and is involved in teaching and examining junior surgeons for the Royal College of Surgeons of Edinburgh.
Steve has extensive experience of musculo-skeletal trauma, especially of the wrist and hand, as well as other fractures, soft tissue and sports injuries. He is part of a national faculty for trauma and regularly teaches junior doctors the principles of fracture management. Steve's practice is now all hand, wrist and elbow surgery and he deals with a wide range of problems including arthritis, soft tissue abnormalities or injuries, deformities and nerve problems in the upper limb. He has access to excellent support staff, including dedicated physiotherapists, occupational therapists and nurse practitioners.
Common conditions requiring hand surgery are carpal tunnel syndrome and other nerve problems, trigger fingers, Dupuytren's contracture, hand and wrist injuries, and the effects of rheumatoid and osteoarthritis. Patient information sheets for these and other conditions are available from this web site and his personal website (www.stephenroyle.com)
Increasing numbers of hand and wrist operations can now be performed under local or regional anaesthetic as day cases, or rarely an overnight stay, with closely supervised follow-up provided by medical, therapy and nursing staff
He consults at the Alexandra Hospital, Cheadle and the Spire Hospital, Whalley Range, Manchester. He performs medico-legal assessments and reports at our Manor Lodge base adjacent to the Alexandra Hospital. His secretary, Heather, can be contacted on 0161-495-7790.